If you love HBO Max like we do, you've probably been quite stressed. This week has seen a nightmare situation emerge for the HBO Max and Discovery Plus merger. But in the Warner Bros. Discovery Q2 Earnings Call today (Thursday, Aug. 4), we got reason for measured optimism.
Editor's note: This story has been updated per the Earnings Call.
Yes, in case you haven't heard, the Discovery acquisition of WarnerMedia from AT&T, which led to the mouthful of a new name Warner Bros. Discovery, meant we're going to be getting one service that combines the two. Or so we thought.
HBO Max got prominent placement in the Warner Bros. Discovery Q2 earnings call
After WBD CEO and president David Zaslav spoke to "combining the rich legacies" of Warner Bros. and Discovery into a single company, he reiterated the intent to "bring HBO Max and Discovery Plus" into a single offering. But the bigger moments came from J.B. Perrette, CEO and President of Global Streaming and Games. 
While Zaslav Perrette both explained that we'll need to wait for the Investors Day event planned for the end of the year, Perrette and his slides pushed HBO Max far harder than you might expect given the concerns about HBO Max being shrunk down to a simple HBO.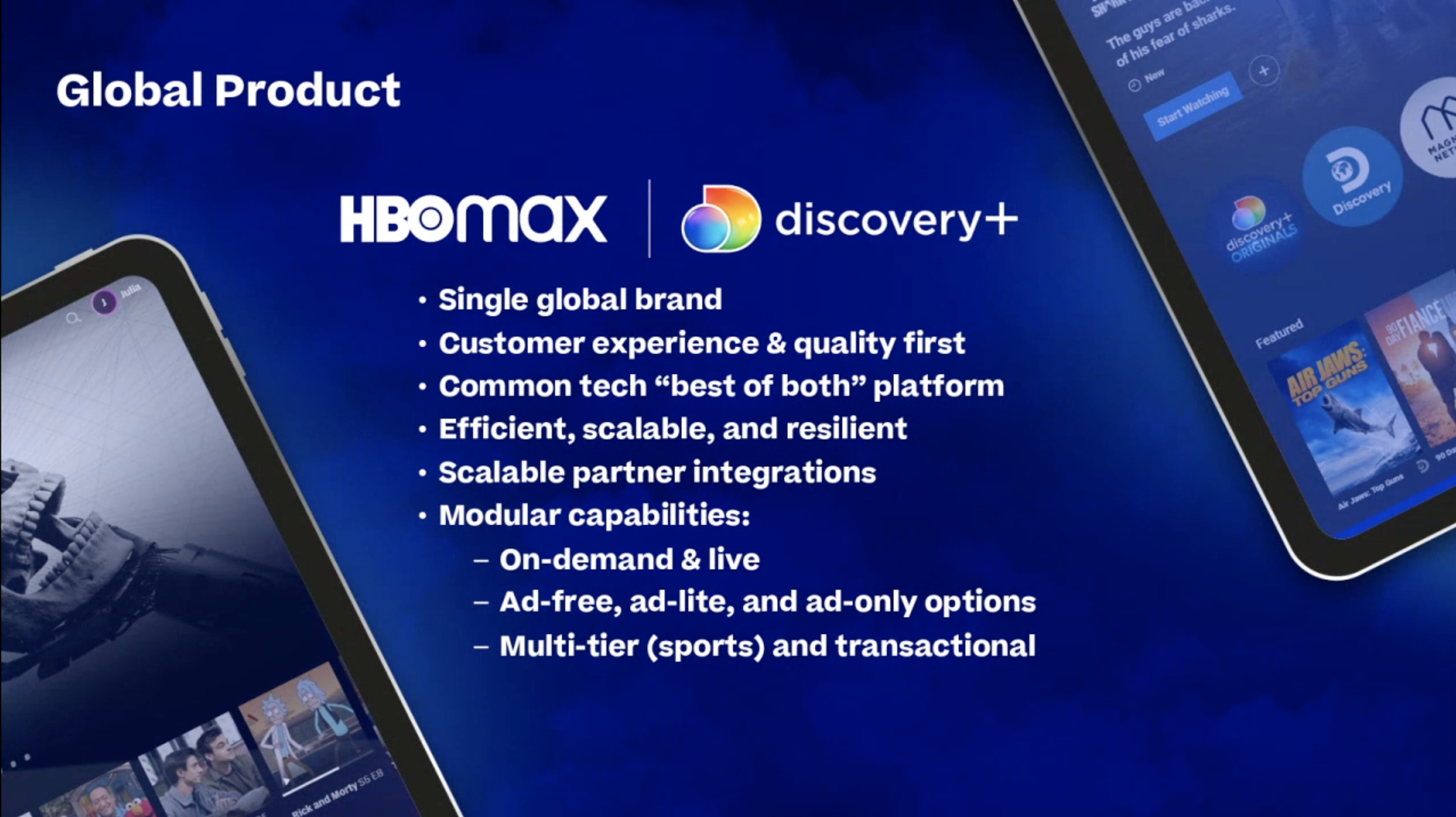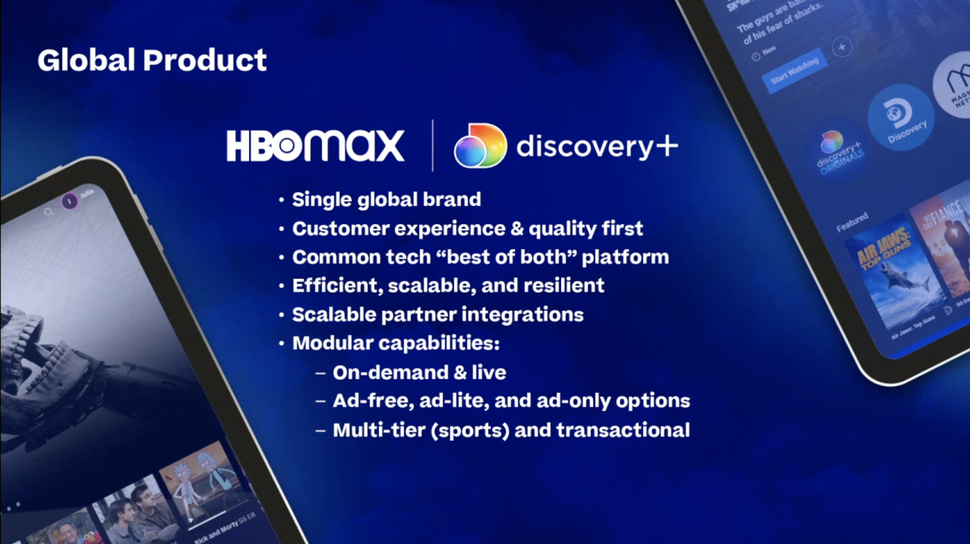 A slide for a Global Product showed large HBO Max and Discovery Plus logos, with bullets underneath declaring they will live under a "single global brand." Interestingly enough, the service will have both "On demand & live" capabilities, as well as "Ad-free, Ad-lite and ad-only options." There will be multiple tiers, which apparently will add sports.
Later on, one exec said they would be "doubling down" on HBO, another reason to think HBO Max has a strong future.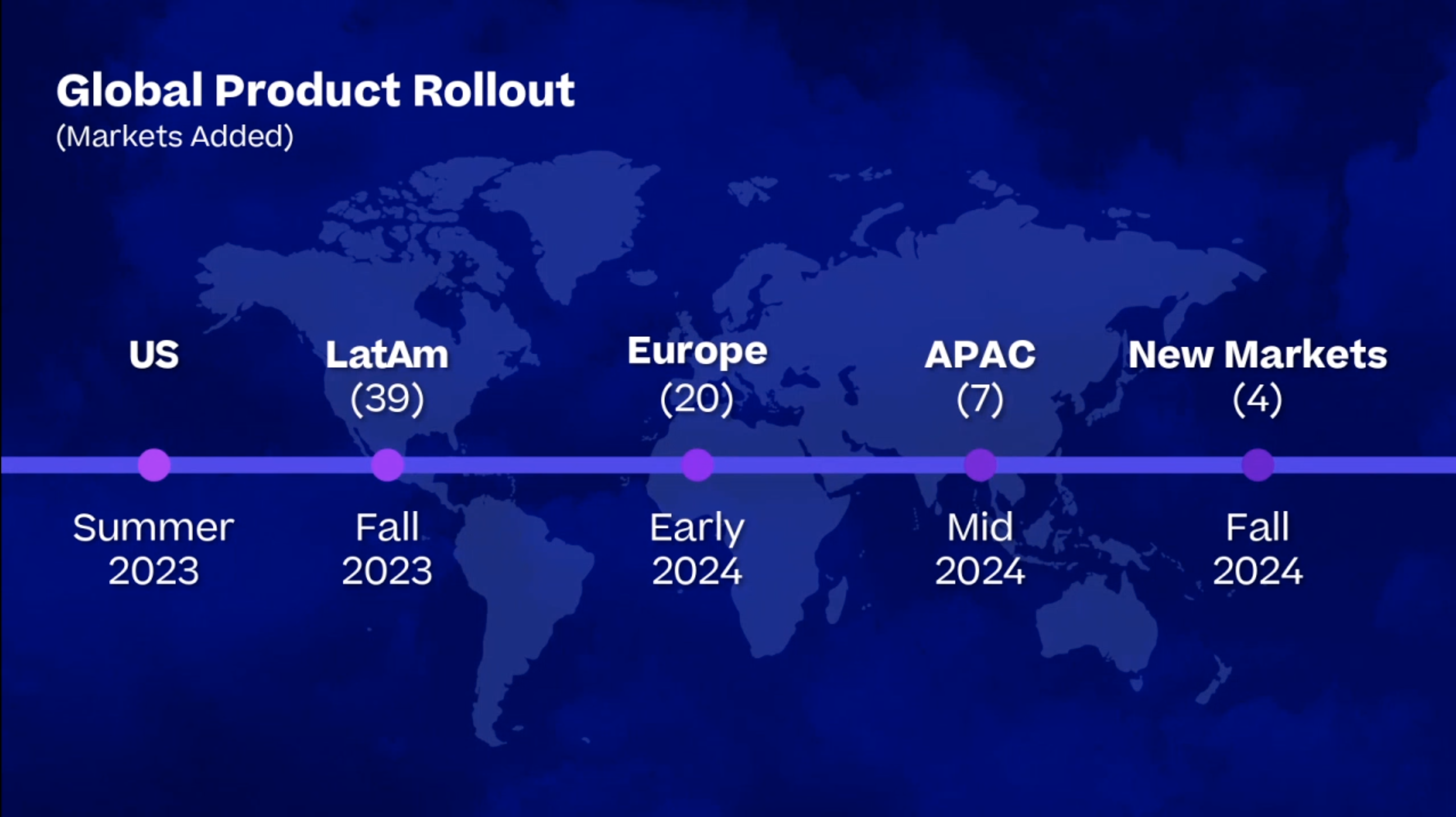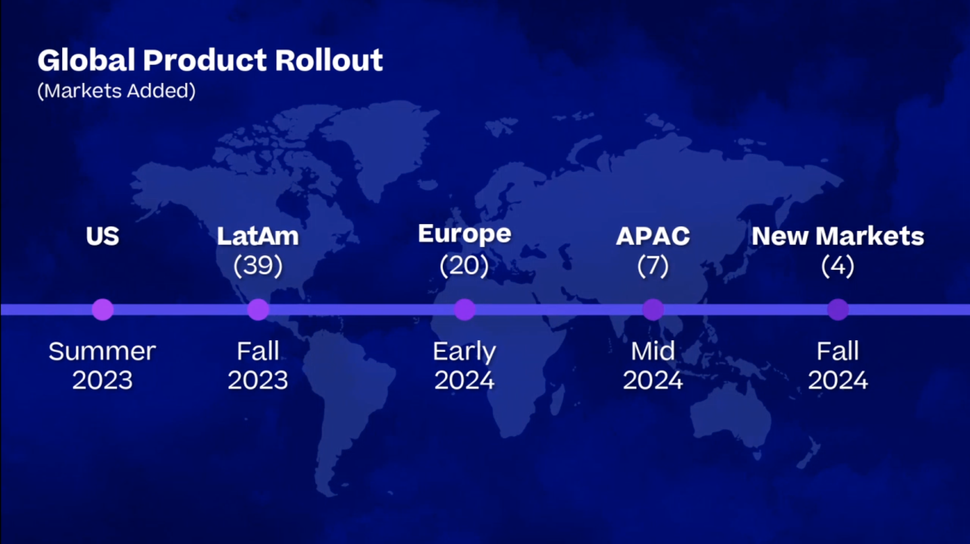 Then, another slide showed WBD's schedule for both services, explaining that the U.S. will get the service first, in summer 2023. It will debut in Latin America that fall, in Europe in early 2024 and in the Asia-Pacific markets in the middle of 2024.
All of the prominent HBO Max branding placement in this presentation suggests that the HBO Max brand and service will survive into this new service — even if it's under the Discovery Plus branding.
Explaining the HBO Max concerns
So, why were we worried about HBO Max (which we still believe is the best streaming service)? In the midst of plenty of chaos on Tuesday (August 2), with HBO Max's Batgirl movie being canceled after Warner put $90 million into it and the news that six HBO Max original films have disappeared from the service, other shoes started to drop.
Tony Maglio at IndieWire (opens in new tab) then reported there were more cuts to come, and it's all because of the want to cut costs as they merge HBO Max and Discovery Plus. The question, of course is how are they going to merge these two services? 
Then, on Wednesday afternoon, The Wrap (opens in new tab) dropped a shocking new report stating "HBO Max development is expected to be especially hard hit with layoffs with two sources placing the amount of dev staff cuts at 70%." An insider told The Wrap that HBO's "employees are 'all freaking out' and that 'all I know is they're folding HBO Max into…


Read More News: HBO Max's death may be exaggerated — Discovery Plus merger coming summer 2023