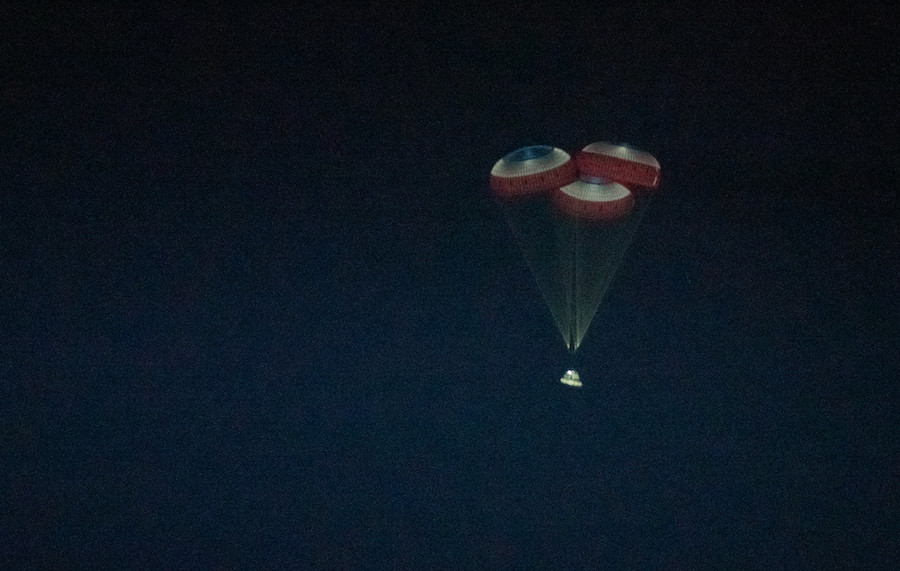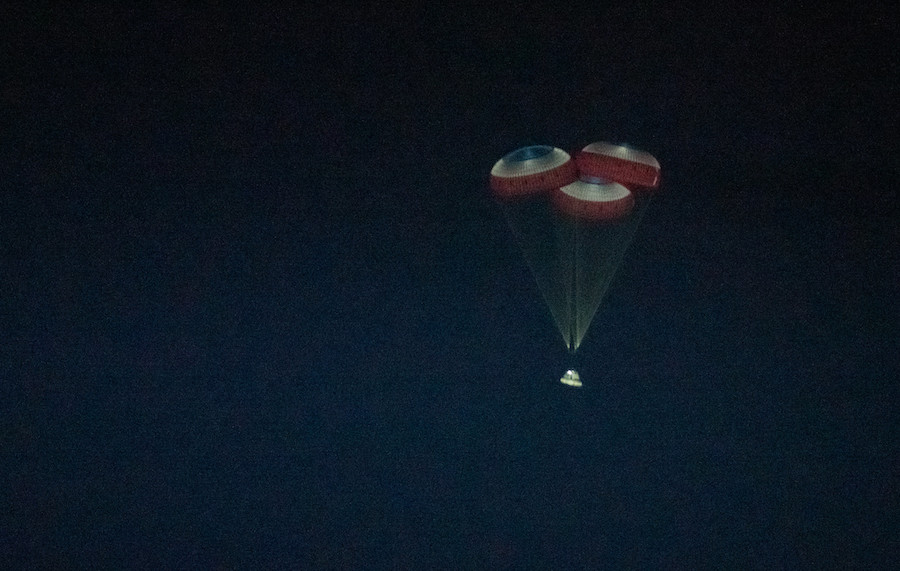 Members of NASA's independent safety advisory panel on Thursday cautioned the space agency not to rush toward a crew test flight of Boeing's troubled Starliner spacecraft, and voiced concerns about final certification of the capsule's parachutes and Boeing staffing levels on the program.
The safety advisors also said there are "obvious safety concerns" about SpaceX's plan to launch the giant Starship rocket from pad 39A at the Kennedy Space Center, the same facility used for crew missions to the International Space Station.
Boeing plans to launch a redo of a problem-plagued test flight of its Starliner crew capsule next week. The mission — called Orbital Flight Test-2, or OFT-2 — will not carry astronauts. But if it goes well, the OFT-2 mission will pave the way for the next Starliner launch to ferry a crew to the space station for a final demonstration mission — called the Crew Flight Test, or CFT — before NASA and Boeing declare the new commercial vehicle ready for operations.
Developed in a public-private partnership, the Starliner spacecraft will give NASA a second human-rated capsule capable of ferrying astronauts to and from the space station, alongside SpaceX's Dragon spaceship, which launched with a crew for the first time in May 2020.
With SpaceX now providing regular crew transportation services to the space station, NASA officials had time to wring out technical issues with the Starliner spacecraft. Nevertheless, NASA is eager to have two crew transportation providers to avoid again relying on Russia's Soyuz spacecraft for astronaut flights in the event SpaceX runs into any significant delays.
"The panel is pleased that from all indications there is no sense of needing to rush to CFT," said David West, a member of the Aerospace Safety Advisory Panel, in a public meeting Thursday. "The view that was consistently expressed to us (from NASA) is that the program will proceed to CFT when, and only when, they're ready. Of course, the best path to CFT will be a successful OFT-2."
NASA has signed a series of contracts with Boeing, valued at more than $5 billion, since 2010 for Starliner development, test flights, and operations. The contracts include agreements for six crew rotation flights to the space station — each with a four-person crew — following the completion of the OFT-2 mission and the shorter-duration Crew Flight Test with astronauts on-board.
But the Starliner program has faced years of delays. Software woes prevented the spacecraft from docking at the space station on the OFT-1 mission in 2019, forcing Boeing to put together a second unpiloted test flight at its own expense. The OFT-2 mission was on the launch pad last August, ready for liftoff on top of a United Launch Alliance Atlas 5 rocket, when engineers noticed 13 oxidizer isolation valves in the Starliner spacecraft's propulsion system were stuck in the closed position.
After nine months of testing, investigations, and a swap to a new propulsion module, Boeing…


Read More News: NASA safety advisors voice concerns over Boeing's Starliner, SpaceX's Starship –