NEWYou can now listen to Fox News articles!
Different variants of SARS-CoV-2, the virus that causes COVID, may give rise to different long COVID symptoms, according to a study that will be presented at the European Congress of Clinical Microbiology & Infectious Diseases (ECCMID 2022) in Lisbon next month. 
Italian researchers suggested that individuals who were infected with the alpha variant of the virus displayed different emotional and neurological symptoms compared to those who were infected with the original form of SARS-CoV-2, an early release from the ECCMID regarding the study.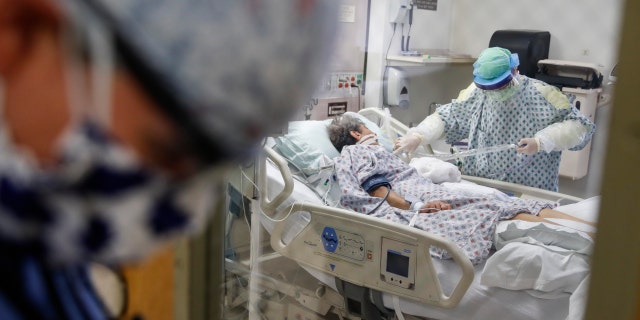 The study led by Dr. Michele Spinicci and colleagues from the University of Florence and Careggi University Hospital in Italy performed a retrospective observational study of 428 patients who were treated at the Careggi University Hospital's post-COVID outpatient service between June 2020 and June 2021. According to the release, that was the period when the original form of SARS-CoV-2 and the Alpha variant were affecting the population.
SINGLE DAD RECEIVES KIDNEY DONATION FROM TOTAL STRANGER WHO REPLIED ON SOCIAL MEDIA
According to the report, at least three-quarters 325/428 (76%) of patients reported at least one persistent symptom. The most common symptoms reported by the group of long COVID patients were shortness of breath (37%) and chronic fatigue (36%).  These were followed by sleep problems (16%), brain fog (13%) and visual problems (13%), according to the release. 
The researchers' analysis suggested that individuals with severe cases, who required immunosuppressant drugs such as tocilizumab, were six times as likely to report long COVID symptoms and those who were treated with high flow oxygen support were 40 percent more likely to experience long hauler symptoms. 
The release also noted that women compared to men, were almost twice as likely to report long COVID symptoms. The authors noted that patients with type 2 diabetes seemed to have a lower risk of developing long COVID symptoms and said further studies are needed to better understand this finding.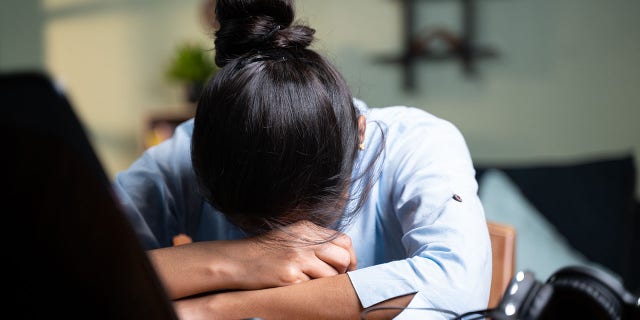 Upon further evaluation of the long COVID symptoms, the researchers discovered a substantial change in the pattern of neurological and cognitive/emotional problems reported by patients infected during the period between March and December 2020, when the original SARS-COV-2 was dominant, compared to those reported by patients infected between January and April 2021 when alpha was the dominant variant.
OMICRON SUBVARIANT BA.2: HEALTH OFFICIALS CALL IT 'VARIANT OF CONCERN' 
The release stated that the researchers found when the alpha variant was the dominant strain, the prevalence of muscle aches and pain, insomnia, brain fog and anxiety/depression…


Read More News: Long COVID symptoms may depend on the variant a person contracted