Where are all weapons and shields in Elden Ring? Elden Ring is full of vile creatures champing at the bit to turn you to ashes, so you're going to want to ensure you bring the right weapons and shields to battle. As part of this Elden Ring guide, we're going to help you even the odds by revealing all weapons and shields and how to get them. Of course, if you're just beginning the game, then consider consulting our Best Weapons to Get First page as a starting point. And if you're looking for armour, then we've got you covered in our All Armour and Armour Sets and Where to Find Them guide.
Elden Ring: All Weapons and Shields and Where to Find Them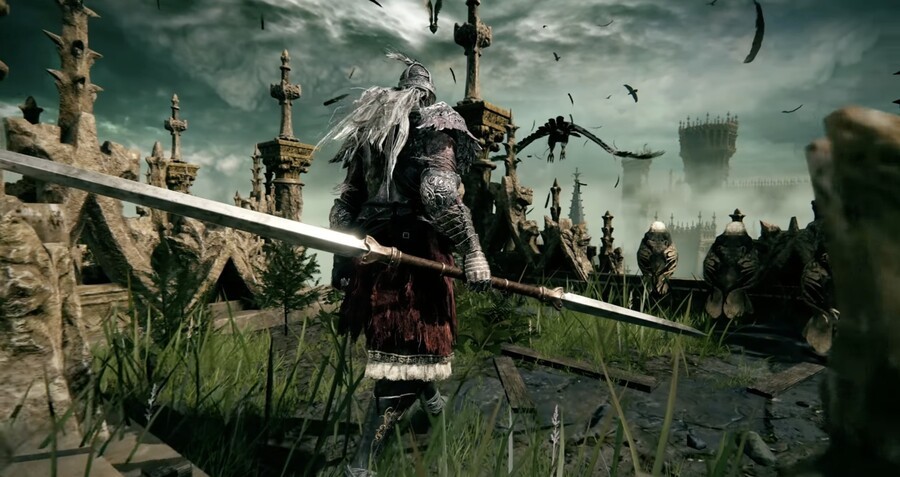 In this part of the page, we'll list all weapons and shields and how to get them in Elden Ring. Ultimately, there are four sources for weapons and shields in Elden Ring: starting class equipment, loot drops by enemies, loot found lying around, or purchased from a merchant. Each weapon has its own stat requirements, scaling possibilities, and special attacks.
If a particular weapon strikes your fancy but doesn't hit quite as hard as you had hoped, fret not as most of them can be upgraded. To better understand how to do so, take a gander at our guide: How to Upgrade Weapons and Armour.
There's a bounty of offensive options in Elden Ring, all of which have their own quirks and glimpses into the game's greater world. We'll break down each weapon and offer up their descriptions to allow you a taste of the history of the Lands Between while you plan out your next build.
Straight Swords
Broadsword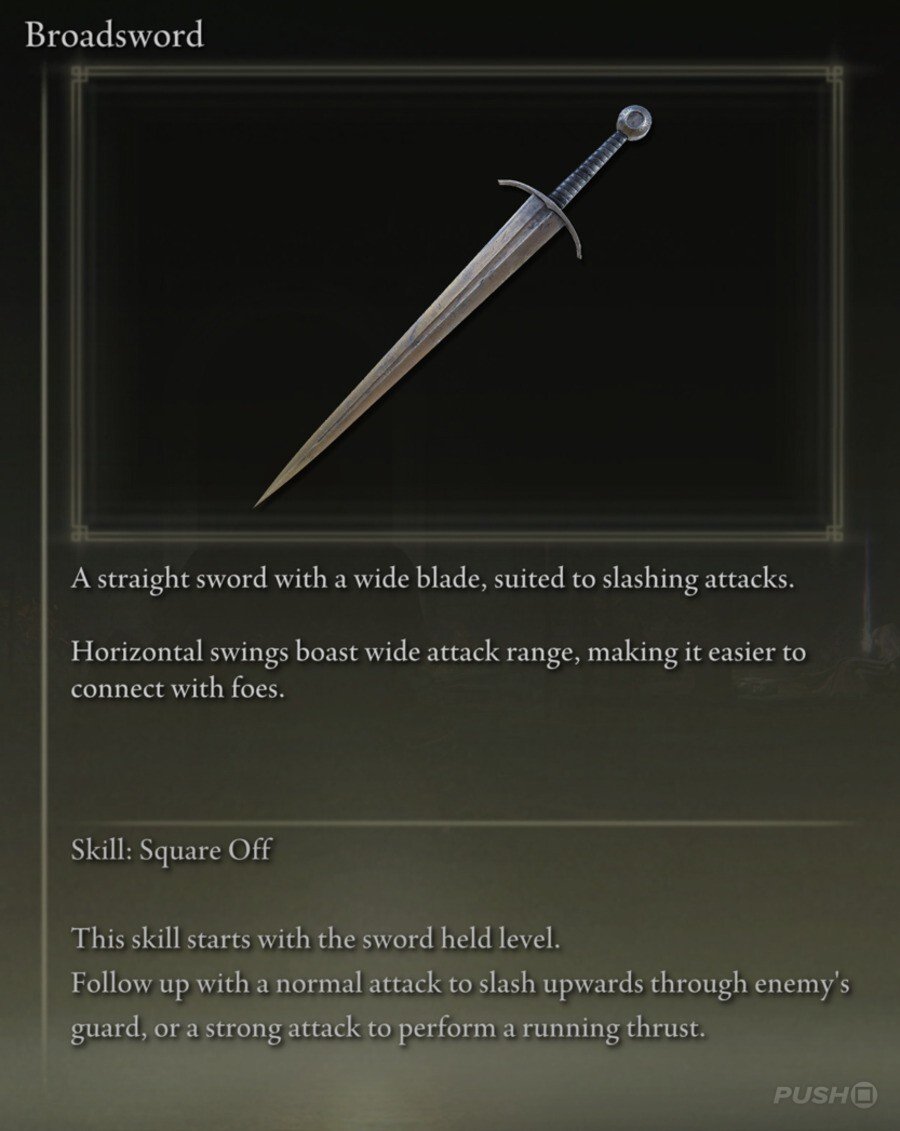 Stats
Physical: 117
Critical: 100
Attributes Required
Strength: 10
Dexterity: 10
Attribute Scaling
Skill
Broadsword: Where to Find It
Longsword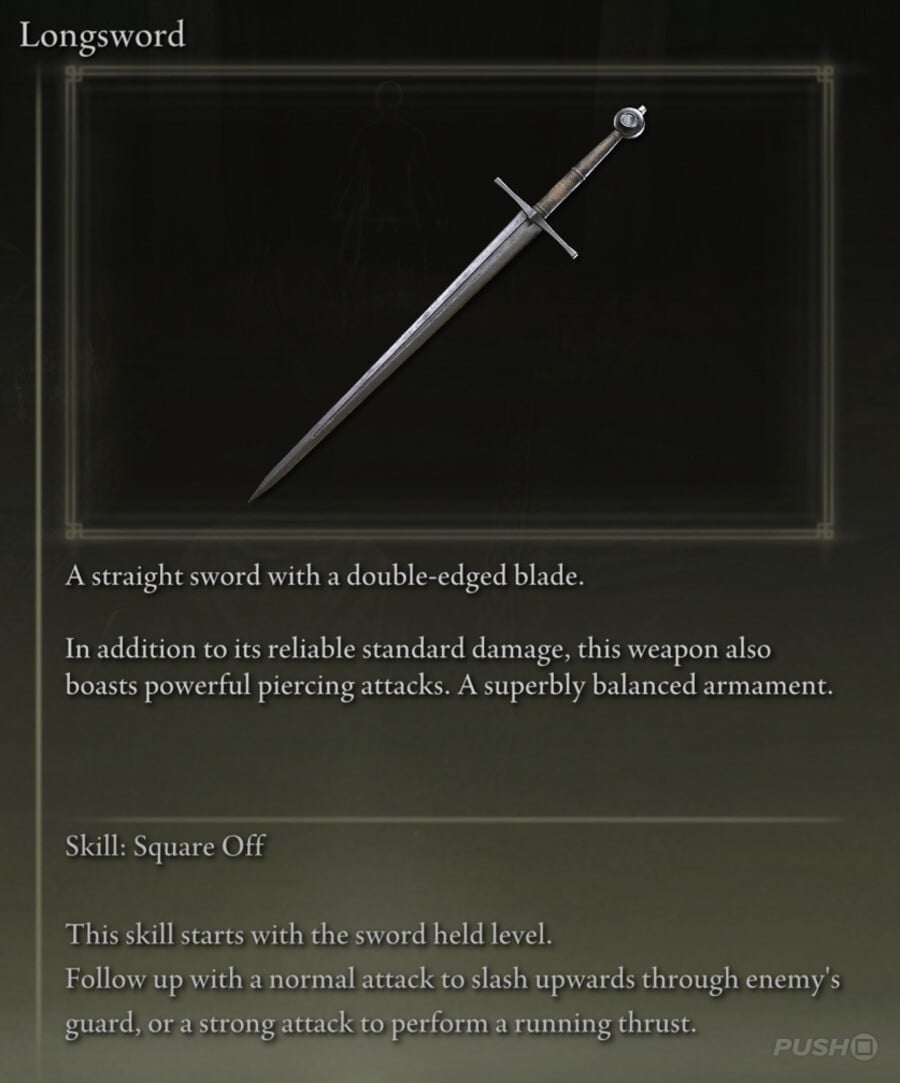 Stats
Physical: 110
Critical: 100
Attributes Required
Strength: 10
Dexterity: 10
Attribute Scaling
Skill
Longsword: Where to Find It
Short Sword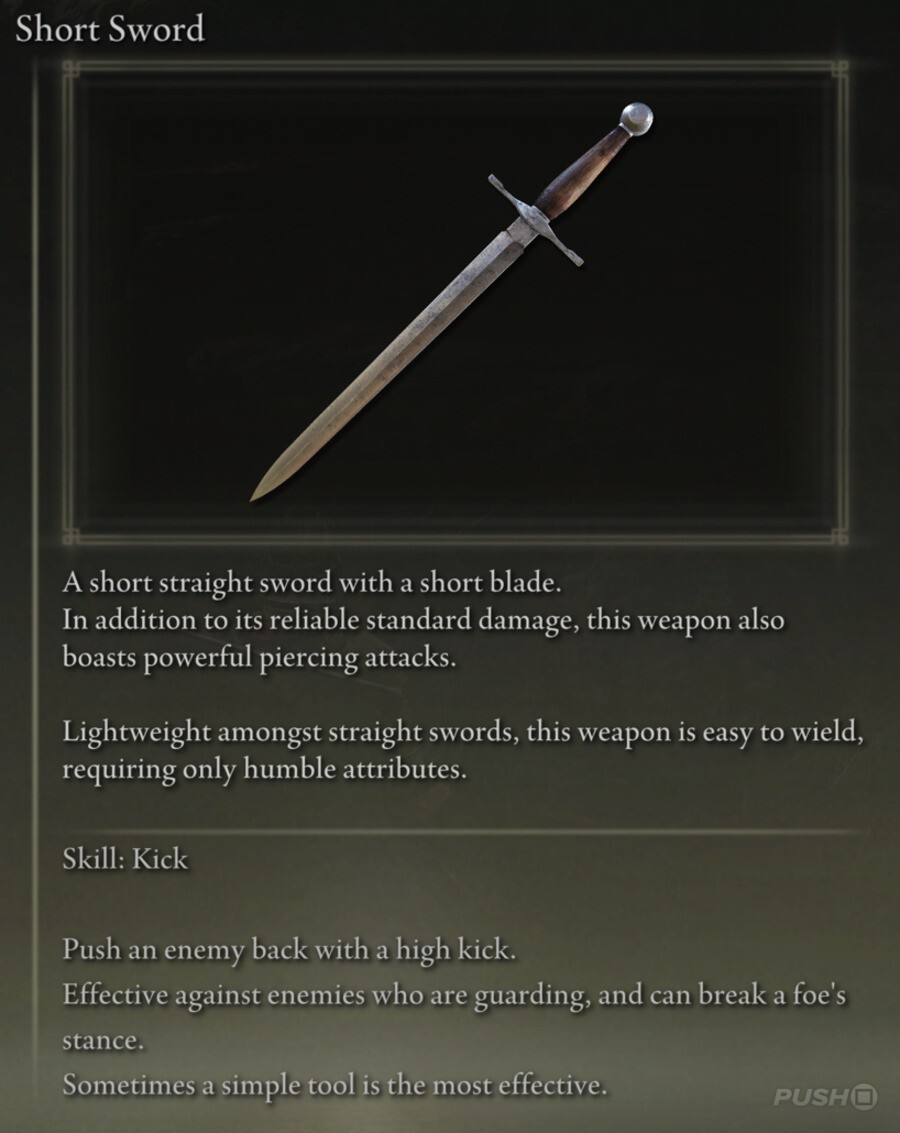 Stats
Physical: 102
Critical: 100
Attributes Required
Strength: 8
Dexterity: 10
Attribute Scaling
Skill
Longsword: Where to Find It
Astrologer starting weapon
Dropped by undead foot soldiers
Sold by Nomadic Merchant in northern Limgrave for 600 runes
Curved Swords
Scimitar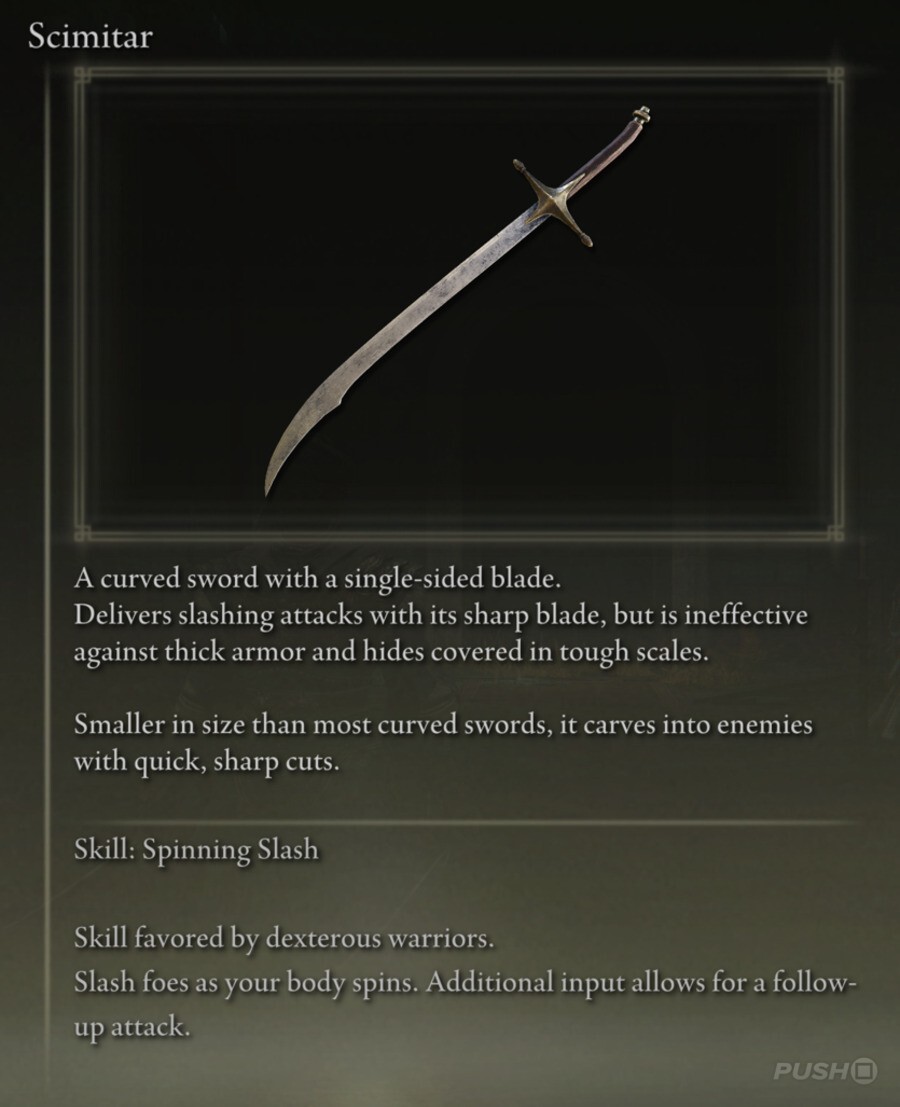 Stats
Physical: 106
Critical: 100
Attributes Required
Strength: 7
Dexterity: 13
Attribute Scaling
Skill
Scimitar Location: Where to Find It
Greatswords
Bastard Sword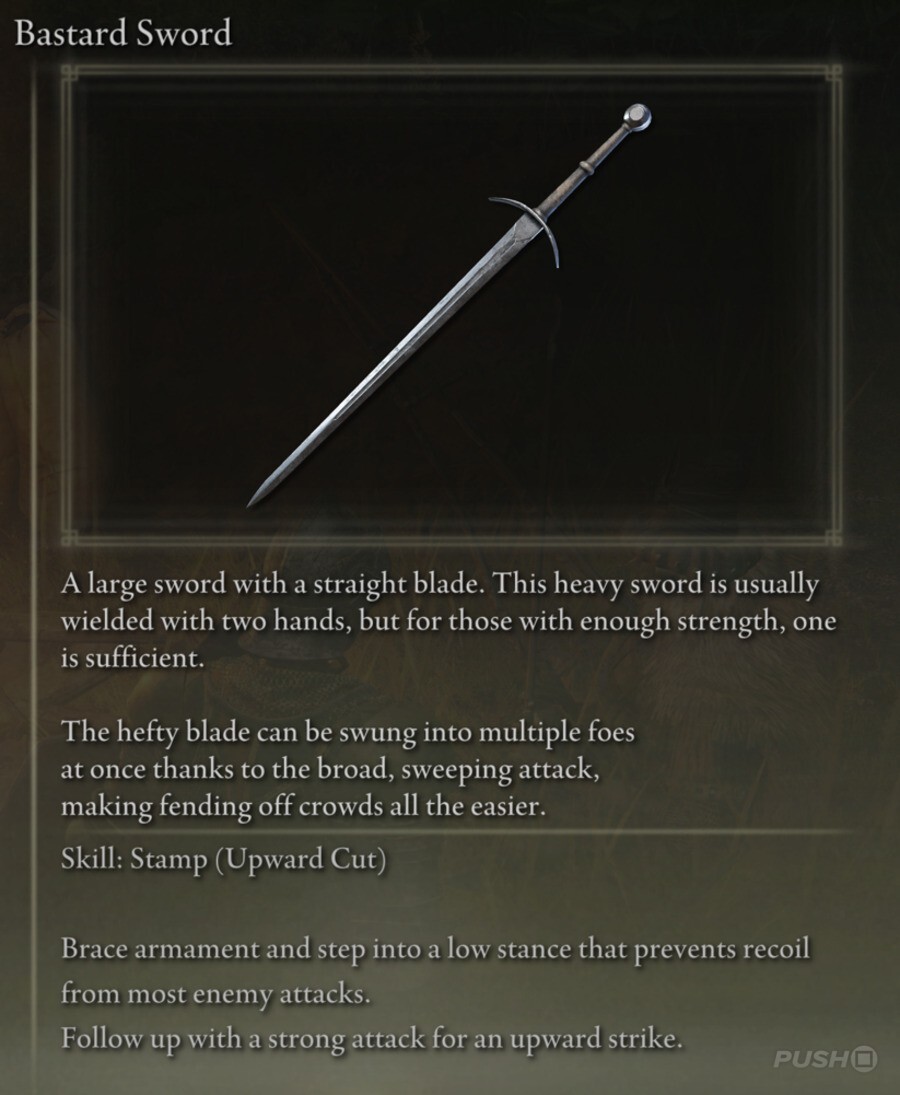 Stats
Physical: 138
Critical: 100
Attributes Required
Strength: 16
Dexterity: 10
Attribute Scaling
Skill
Bastard Sword Location: Where to Find It
Sold by Nomadic Merchant by Castle Morne Rampart Site of Grace for 3000 runes
Claymore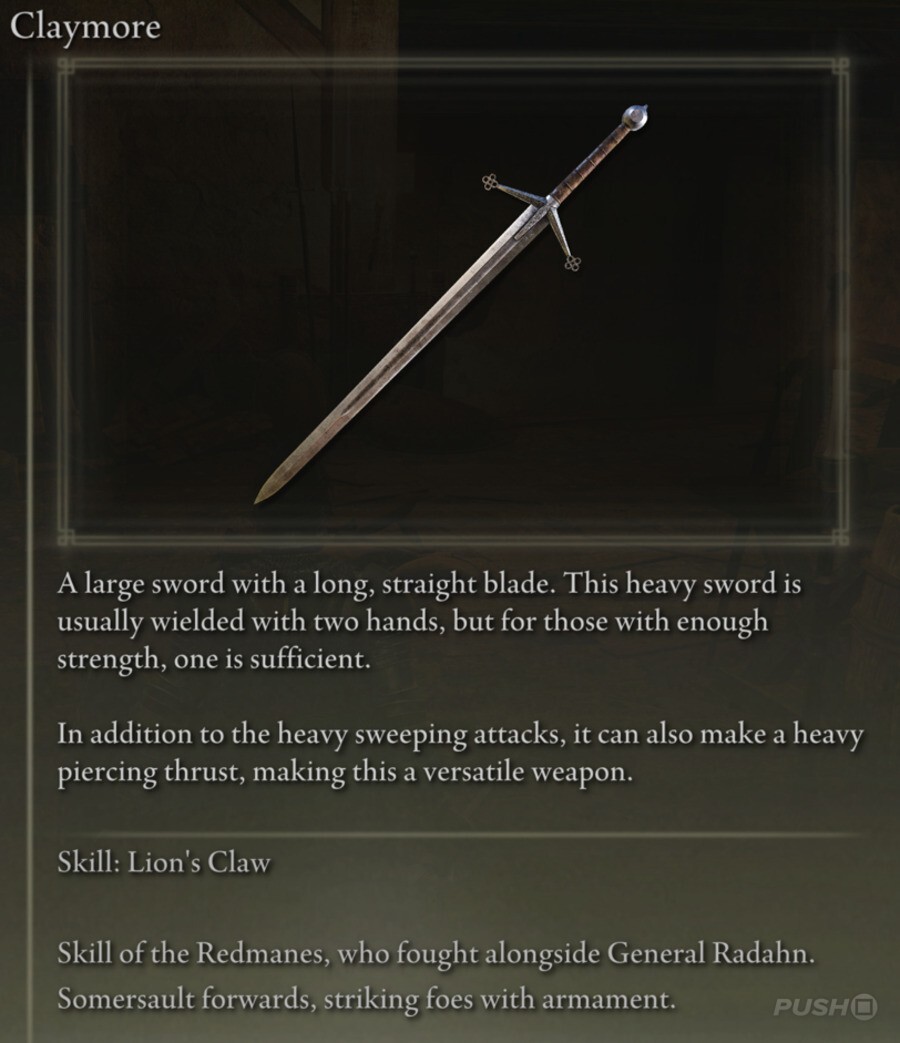 Stats
Physical: 138
Critical: 100
Attributes Required
Strength: 16
Dexterity: 13
Attribute Scaling
Skill
Claymore Location: Where to Find It
Found in a treasure chest inside the northwest of Castle Morne
Lordsworn's Greatsword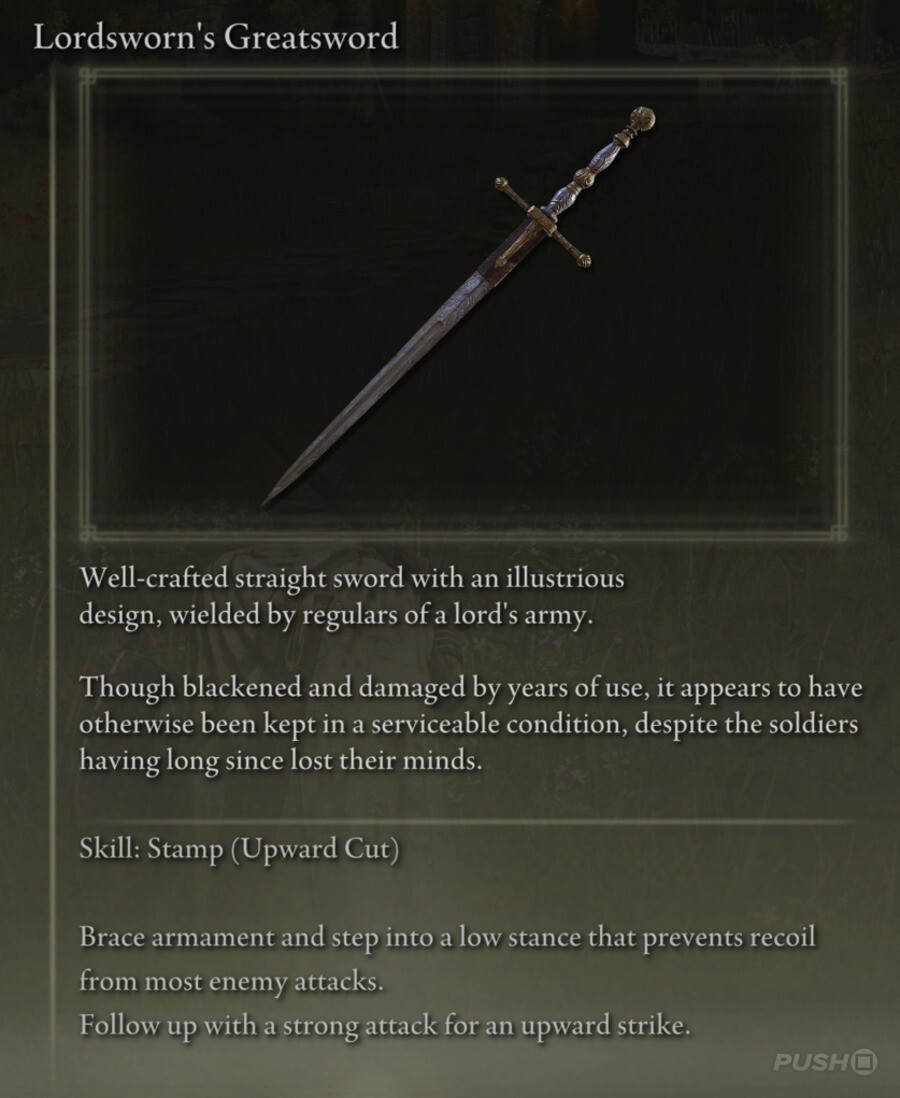 Stats
Physical: 136
Critical: 110
Attributes Required
Strength: 16
Dexterity: 10
Attribute Scaling
Skill
Lordsworn's Greatsword Location: Where to Find It
Found in a treasure chest on the front of a wagon in Gatefront Ruins
Colossal Swords
Grafted Blade Greatsword
Stats
Physical: 157
Critical: 100
Attributes Required
Strength: 40
Dexterity: 14
Attribute Scaling
Unique…


Read More News: Elden Ring: All Weapons and Shields and Where to Find Them