After seeing the online backlash to rapper DaBaby's recent homophobic and misogynistic onstage remarks, Bugz Gutta was "shocked and grateful". Born William Bailey, the up-and-coming New York MC, a proudly out black gay man, is still adjusting to such positive outcomes. He dubs himself "hip-hop's Omar from The Wire", thanks to his prior life of crime and the years he spent behind bars, enduring verbal, physical and sexual abuse before finding peace and success as a musician. He hopes the fallout that DaBaby has faced "sets an example. So people realise it's not OK to put hate and harm out there."
Last week, DaBaby ranted on stage: "If you didn't show up today with HIV, Aids … that'll make you die in two to three weeks, then put your cellphone lighter up." The rapper, whose 2020 album Blame It on Baby became his second US No 1 in less than a year, then said: "Ladies, if your pussy smell like water… Fellas, if you ain't sucking dick in the parking lot, put your cellphone lighter up." As pushback mounted online, DaBaby truculently apologised – "But the LGBT community… I ain't trippin on y'all, do you. Y'all business is y'all business" – and released a music video where he held up a sign reading "Aids" before shooting a pair of men. His Levitating collaborator Dua Lipa, the Roots' drummer Questlove, Madonna and Elton John all decried him; US radio stations dropped his version of Levitating from playlists. After the Lollapalooza festival and others axed DaBaby from their lineups, he apologised more soberly on Instagram, but has since deleted that apology.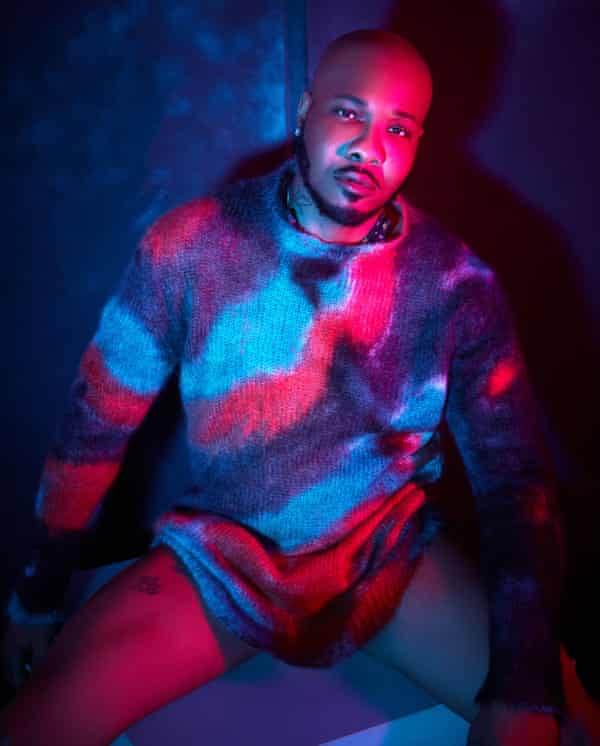 But Bugz Gutta isn't ready to forgive. "So many people from our community are like: 'OK, he learned his lesson.' But it goes back to self-hate and self-worth in the gay community, and understanding it's not OK for anyone to have a big platform and say these things. Him putting out another apology that he clearly didn't write, and that clearly isn't how he feels – just how gullible does he think we are?"
DaBaby's mea culpa was indeed "too little, too late" and appeared to be financially motivated, says Deadlee. Born Joseph Lee, the Las Vegas MC is widely considered to be a queer rap pioneer for spearheading the HomoRevolution tour in 2007. He took lyrical aim, on his 2006 album Assault With a Deadlee Weapon, at homophobic lines by Eminem, DMX and other famous MCs, and his candid bars about struggling and triumphing as an openly gay rapper have garnered plenty of praise.
Deadlee says he would be more impressed by DaBaby if he volunteered with an HIV organisation and then came back to "tell us what you learned", and is equally unsatisfied by the broader public reaction. Despite longtime community leaders like Elton John weighing in, Deadlee longs for more pushback from rap's biggest stars, in the vein of the unanimous criticism of country singer Morgan Wallen for using a racial slur. "It would definitely help if hip-hoppers would speak out," Deadlee says. Instead, some hip-hop elders like TI and Boosie have voiced their support for…


Read More News: DaBaby steps: is hip-hop finally conquering homophobia?