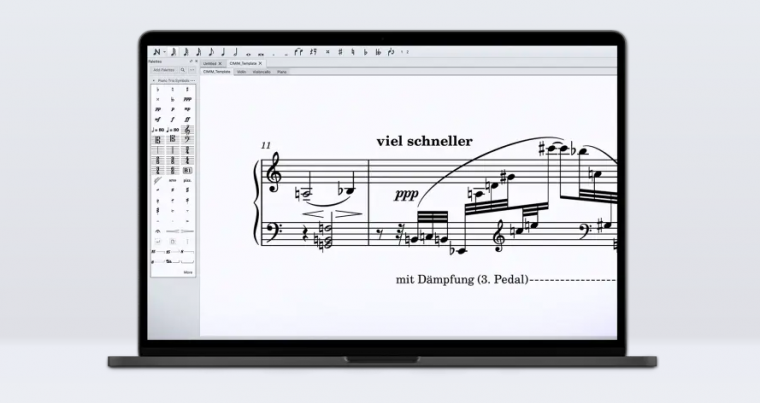 Muse Group—owner of the popular audio-editing app Audacity—is in hot water with the open source community again. This time, the controversy isn't over Audacity—it's about MuseScore, an open source application which allows musicians to create, share, and download musical scores (especially, but not only, in the form of sheet music).
The MuseScore app itself is licensed GPLv3, which gives developers the right to fork its source and modify it. One such developer, Wenzheng Tang ("Xmader" on GitHub) went considerably further than modifying the app—he also created separate apps designed to bypass MuseScore Pro subscription fees.
After thoroughly reviewing the public comments made by both sides at GitHub, Ars spoke at length with Muse Group's Head of Strategy Daniel Ray—known on GitHub by the moniker "workedintheory"—to get to the bottom of the controversy.
What's MuseScore?
Before we can talk about how Muse Group got itself in trouble, we have to talk about what the MuseScore app itself is—and is not. The MuseScore application provides access to sheet music, including legitimate access to sheet music copyrighted and owned by large groups such as Disney.
It's important to note that the application itself and the sheet music to which it provides access are not the same thing, and they are not provided under the same license. The application itself is GPLv3, but the musical works it enables access to via musescore.com have a wide variety of licenses, including public domain, Creative Commons, and fully commercial.
In the case of commercial, all-rights-reserved scores, Muse Group is not generally the rightsholder for the copyrighted work—Muse Group is an intermediary which has secured the rights to distribute that work via the MuseScore app.
According to Muse Group, MuseScore is the most popular application of its kind—it claims more than 200,000 musicians find scores on it every day, from a repository of more than 1,000,000 publicly available scores. It also claims more than 1,000 new scores are uploaded to the service each day.
What's Muse Group's beef with Xmader?
While Xmader did, in fact, fork MuseScore, that's not the root of the controversy. Xmader forked MuseScore in November 2020 and appears to have abandoned that fork entirely; it only has six commits total—all trivial, and all made the same week that the fork was created. Xmader is also currently 21,710 commits behind the original MuseScore project repository.
Muse Group's beef with Xmader comes from two other repositories, created specifically to bypass subscription fees. Those repositories are musescore-downloader (created November 2019) and musescore-dataset (created March 2020).
Musescore-downloader describes itself succinctly: "download sheet music from musescore.com for free, no login or MuseScore Pro required." Musescore-dataset is nearly as straightforward: it declares itself "the unofficial dataset of…


Read More News: Audacity's new owner is in another fight with the open source community