The record heatwave in the Pacific north-west is forcing a reckoning on the climate crisis, as many living in the typically mild region consider what rising temperatures mean for the future.
A "heat dome" without parallel trapped hot air over much of the states of Oregon and Washington in the United States, and southern British Columbia in Canada, in past days, shattering weather records in the usually temperate region.
Temperatures in tiny Lytton, British Columbia, hit 49.6C (121.3F) and set a Canadian all-time record, days before a wildfire tore through the town. Roads buckled under the heat in Washington and Oregon. Heat and heavy air conditioner use knocked out power for tens of thousands. The dead, thought to number in the hundreds, are not yet counted.
In Washington and Oregon, largely liberal, climate-conscious states, efforts to combat global heating have long been popular. The Washington governor, Jay Inslee, put himself forward as the "climate candidate" during the 2020 Democratic presidential primary. He argued residents of the region would, in the absence of federal leadership, "do our part to address a global problem".
Climate conversations have generally centered on what north-westerners could do to protect the planet or other people in places at greater risk of extreme heat. But after three days of temperatures near or above 100F (38C) in Seattle – a city where residents often describe the sixth month as "June-uary", as temperatures rarely reach 80F (27C) – they're increasingly concerned about themselves.
"It felt like we'd set our Earth on fire," said Summer Stinson, a 49-year-old Seattle non-profit executive.
"There was a naivety that this wouldn't affect us in the north-west," Stinson continued.
Having lived in Las Vegas, Stinson knew how to deal with the heat. She covered south-facing windows in her craftsman-style home with aluminum foil, kept the appliances off, and hunkered down with her teenage son and black labrador retriever, Rico. It was oppressive, evocative of the wildfire smoke that's kept west coast residents trapped inside during recent summers. Stinson binged the first season of Buffy the Vampire Slayer and worried for her city.
While city workers turned on some water fountains and spray parks, many wading pools remained closed because of a national chlorine shortage. Like most prosperous American cities, Seattle has hundreds of people living in tents and shanties in public parks and vacant spaces; in Stinson's view, city leaders should have opened more cooling centers and ensured that they stayed open through the hot nights.
In the emergency department of Seattle's Harborview medical center, the region's premier trauma hospital, Dr Jeremy Hess found the scene he expected on Sunday night – dozens of people with heat-related ailments. By Monday evening, as the temperatures peaked, the scene was unusually intense.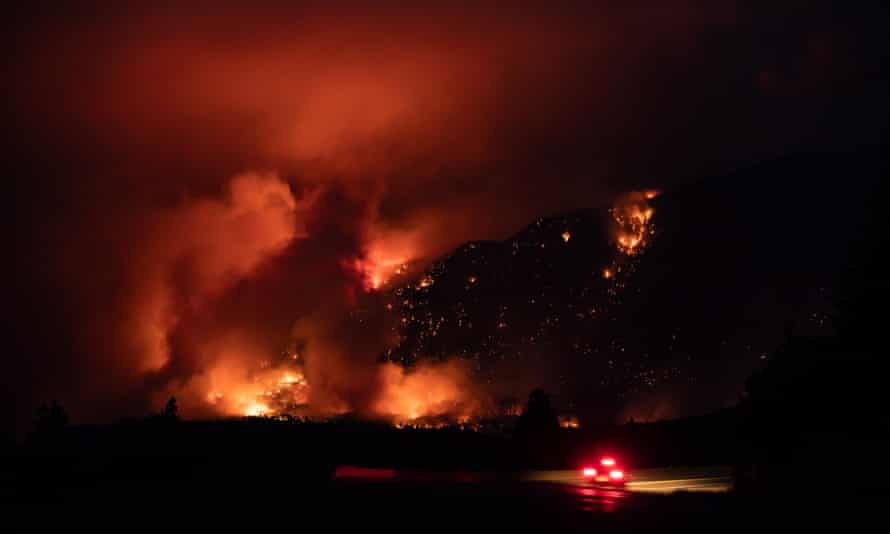 Ambulance teams were run ragged, transporting critically ill patients who'd been…


Read More News: 'We thought it wouldn't affect us': heatwave forces climate reckoning in Pacific