Prince William threw Prince Harry out of Kensington Palace after arguments over allegations Meghan Markle bullied her staff, a book claims.
The relationship between the brothers was destroyed after staff accused Meghan of bullying in 2018, according to royal biography Battle of Brothers, serialized in U.K. newspaper The Times today.
Numerous colleagues had reported ill-treatment to communications secretary Jason Knauf, including women the American aide "greatly respected," the book said.
In the aftermath, William confronted Harry but the fierce argument that followed did not resolve tensions, author Robert Lacey wrote.
Ultimately, it was Prince William, not his brother who decided the joint household at Kensington Palace must be split, leaving Prince Harry and Meghan to set up a new private office at Buckingham Palace.
Lacey wrote: "William, for his part, felt just as strongly about Meghan and the need for her subversive 'agenda' to be removed from the operations of the British monarchy, which she did not appear to understand or respect.
"He certainly wanted Meghan removed, for a start, from the hitherto harmonious joint household that he and his brother had operated together for the best part of a decade. William simply did not want her or Harry around any more."
And he quotes a friend stating: "William threw Harry out."
The division of the household was announced by Kensington Palace and Buckingham Palace in March 2019 but Lacey reports the disagreements had already been raging for months.
Prince Harry told Oprah Winfrey how the relationship between Meghan and the royals deteriorated after the couple's tour of Australia and the South Pacific in Fall 2018.
He appeared to suggest jealousy was a factor as he compared Meghan to Princess Diana, who famously outshone Prince Charles on joint royal jobs.
Harry told Oprah: "You know, my father, my brother, Kate and all the rest of the family, they were really welcoming. But it really changed after the Australia tour, after our South Pacific tour."
He added: "It was the first time that the family got to see how incredible [Meghan] is at the job."
However, Lacey said the argument between the brothers started before Meghan and Harry set off for the tour.
Lacey wrote: "We now know that Princes William and Harry were no longer on speaking terms before the Sussexes set off for Australia.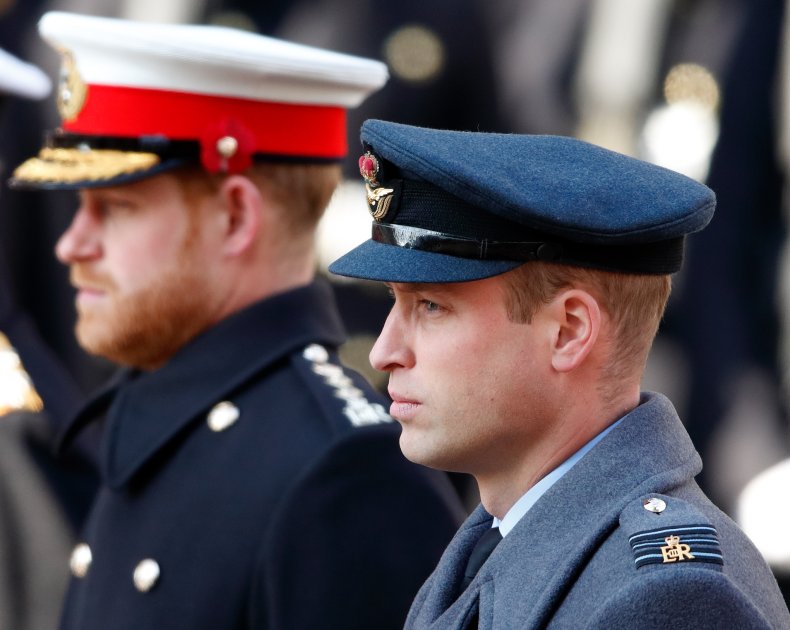 "Feelings had already 'changed,' as Harry put it, and drastically so. The brothers had parted on extremely poor terms, with the trouble centring on Meghan's stringent treatment and alleged bullying of her staff."
After Meghan and Harry's return from the Australia tour, where they announced she was pregnant with their first child, their press secretary Jason Knauf raised bullying allegations with a superior.
The Texas-born staffer sent an email in 2018 to Simon Case, then William's private secretary, now the head of the U.K. civil service.
Published in The Times days…


Read More News: Prince William "threw Harry out" of Kensington Palace over Meghan Markle: book