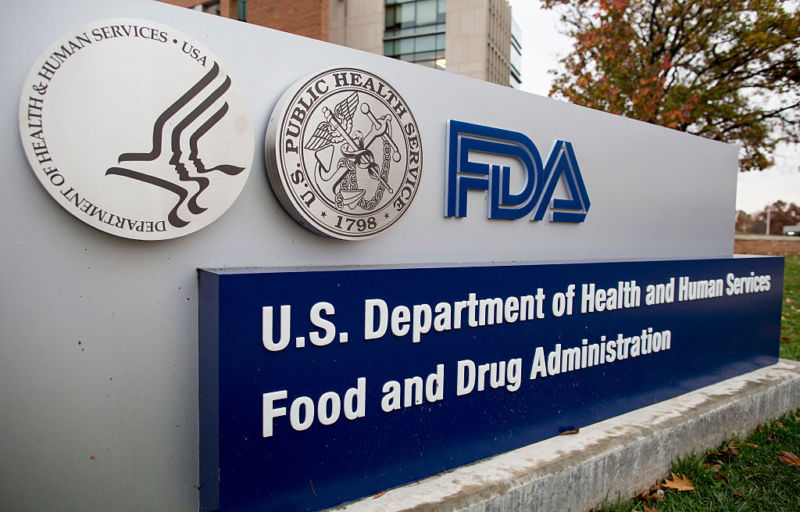 The US Food and Drug Administration on Monday approved the antibody drug Aduhelm (generic name aducanumab) to treat Alzheimer's disease. Aduhelm is the first new Alzheimer's drug to earn FDA approval since 2003. It's also the first drug to target a theoretical cause of the irreversible neurodegenerative disease—clumps of beta-amyloid peptides that build up in the brains of Alzheimer's patients—rather than just treating the disease's symptoms.
The approval is, without a doubt, a landmark. It could provide hope to millions of patients, who currently have few options. And, given those limited options, it will certainly provide a massive money-maker for its developer, Biogen, which has already set the list price for a year's worth of Aduhelm at $56,000. Analysists estimate that the drug will bring in $5 billion to $6 billion worth of sales per year in the US alone.
But, the FDA's approval is far from a celebrated decision and the drug is far from a clear success. Since the FDA's approval yesterday, researchers and pharma watchers have called the agency's decision "disgraceful," "a grave error" and a "dangerous precedent" that will end up "eroding confidence in the agency as a whole."
Troubled data
Critics of the decision note that that Aduhelm has little data indicating it is effective at treating Alzheimer's and it comes with a hefty risk of painful brain swelling. In fact, Aduhelm initially flunked out of two randomized, double-blind, placebo-controlled Phase III clinical trials in 2019. An early analysis dubbed the drug "futile" and Biogen ended the trials early.
But, later that same year, Biogen shockingly resurrected the drug, saying that residual data from one of the trials indicated a modest, statistically-significant benefit. According to Biogen, later analyses showed that people who received a high dose of the drug (which was the dosage approved by the FDA Monday) saw a small reduction in beta-amyloid plaques over 78 weeks. And participants in one of the trials saw a small improvement on a cognitive test. Participants in the other trial still saw no benefit, though. Meanwhile, around 40 percent of people who got the approved dosage developed brain swelling.
And with that, Biogen submitted the data to the FDA for review—which went badly.
Rough review
A statistical evaluation by FDA reviewers (page 247) thoroughly dismantled Biogen's analysis, concluding that "there is no compelling substantial evidence of treatment effect or disease slowing" and "another study is needed to confirm or deny the positive study and the negative study."
Likewise, in November of 2020, an independent advisory committee for the FDA roundly rejected the drug and Biogen's data. Ten of the 11 committee members voted "no" to the question of whether it was "reasonable" to consider the limited data Biogen collected as "primary evidence of effectiveness of aducanumab for the treatment of Alzheimer's disease." The 11th member voted "uncertain."
One no-voting committee member…


Read More News: A "disgraceful decision:" Researchers blast FDA for approving Alzheimer's drug