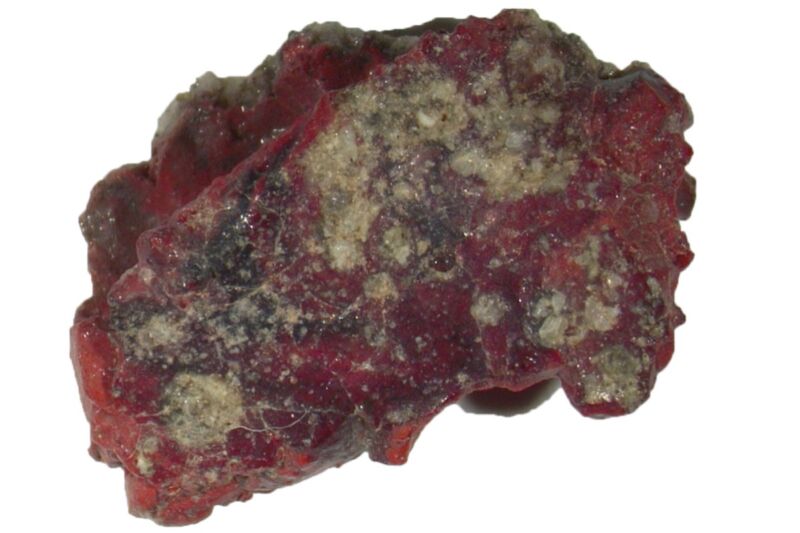 The detonation of the first atomic bomb during the 1945 Trinity Test produced temperatures and pressures so extreme that the surrounding sand fused into a glassy material called trinitite. Physicists have now discovered a rare material known as a quasicrystal in one of the trinitite samples. According to a new paper published in the Proceedings of the National Academy of Sciences, that makes the discovery the oldest anthropogenic quasicrystal yet known.
The very definition of a crystal assumes a precisely symmetrical ordering of atoms in periodic patterns that repeat over and over in a 3D lattice. The patterns look the same no matter which direction you look at them, but quasicrystals are different. They clearly follow mathematical rules, but each cell has a slightly different configuration of cells nearby rather than repeating in an identical pattern. It's that unique structure that gives quasicrystals their unusual properties.
Think about tiling a bathroom floor. The tiles can only be in certain symmetrical shapes (triangles, squares, or hexagons); otherwise, you wouldn't be able to fit them together without leaving gaps or overlapping tiles. Pentagons, icosahedrons, and similar shapes with different symmetries that never precisely repeat just won't work—except in the case of quasicrystals, where nature decided they could work. The trick is to fill the gaps with other kinds of atomic shapes to create the unlikely aperiodic structure.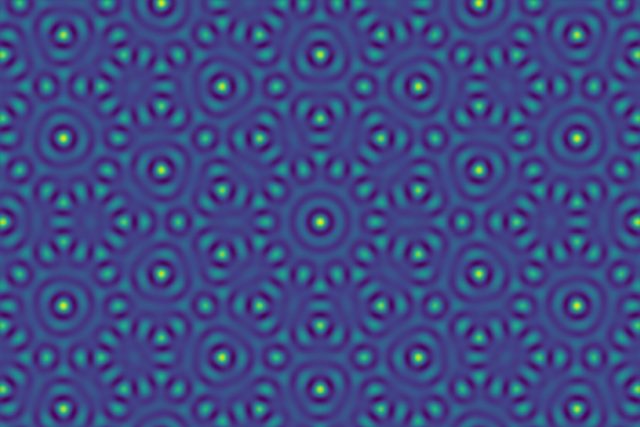 The discovery of quasicrystals makes for a cracking good tale. You have your scientific underdog, an Israeli physicist named Daniel Shechtman, who was examining samples of an aluminum-manganese alloy with an electron microscope in 1982. This experiment involved bouncing electrons off the atoms in a sample, creating bright and dark regions indicating the positions of the atoms themselves. Shechtman noticed an odd, aperiodic diffraction pattern: a seemingly impossible tenfold symmetry. As the story goes, he muttered to himself, "Eyn chaya kao" (Hebrew for "there can be no such creature") because it was in clear violation of the known rules of crystallography established over 150 years before.
Shechtman's colleagues were understandably skeptical; the mocking he endured was perhaps less understandable (the head of his laboratory at the time sarcastically advised him to reread his crystallography textbook). But Shechtman persevered and ended up revolutionizing the field, redefining the scientific consensus on what constitutes a crystalline solid. These days, quasicrystals are practically commonplace, with over 100 varieties regularly synthesized in the laboratory and used in surgical instruments, LED bulbs, and nonstick frying pans (they are excellent insulators because they exhibit such poor heat conductivity). And Shechtman received the…


Read More News: Rare quasicrystal found in trinitite formed during 1945 Trinity Test