Year In Review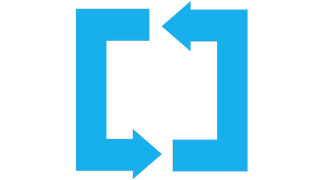 Year In Review
We look back at the best, worst, and most significant moments of the year, and look forward to next year.
Blast off to adventure in the amazing year 2021! No doubt, we're expecting a ton of cool and exciting space-related happenings next year, with these stories being among the most highly anticipated.
Three—count 'em—three mission to Mars
Our ability to study Mars will take a gigantic leap forward in 2021 owing to the arrival of three distinct missions.
Launched on July 30, 2020, NASA's Mars rover Perseverance will arrive at the Red Planet on February 18. Should the landing go well, Perseverance will be the fifth rover to reach Mars, the others being Sojourner, Spirit, Opportunity, and Curiosity (other famous probes, like NASA's InSight, are landers, not rovers). This six-wheeled, 2,260-pound vehicle is packed with instruments, including 23 different cameras, a device to monitor the Martian weather, an ultraviolet spectrometer to scan the surface at microscopic scales, and a ground-penetrating radar, among many other cool toys.
G/O Media may get a commission
Excitingly, Perseverance will take samples of the Martian surface and deposit them in small canisters, which will be retrieved and brought back to Earth during a subsequent mission.
The rover will be landing at Jezero crater, the site of a former lake, where Perseverance will hunt for signs of ancient life. Perseverance is also equipped with a tiny helicopter named Ingenuity, which is poised to become the first aircraft to take flight on another planet, which, serious goosebumps.
On April 23, China's Tianwen-1 mission will arrive at Mars. This ambitious mission will see the deployment of 13 different scientific payloads, seven of which are on an orbiter and six on a rover. The orbiter will use its radar, spectrometer, magnetometer, and other instruments to study Mars from orbit. The 529-pound rover, with its cameras, ground-penetrating radar, magnetic field detector, surface compound detector, and other instruments, will study the Utopia Planitia region of the Martian surface. Tianwen-1 represents China's first mission to the Red Planet.
The United Arab Emirates (UAE) is also conducting its first mission to Mars in the form of the Hope mission. The 3,000-pound satellite will arrive at Mars in February, where it will study the planet's atmosphere and weather. The probe will enter into a unique equatorial orbit, where it will move in the same direction as the planet's rotation. This will allow Hope's instruments to focus on a single target for prolonged periods.
Our Moon will be the place to be
The Moon is a very cool place again, especially…


Read More News: The Space News We'll Be Watching in 2021