Israeli Prime Minister Benjamin Netanyahu traveled overnight by a civilian jet to Saudi Arabia reportedly for a secret meeting with the Crown Prince Mohammed bin Salman, which would mark the first known encounter between senior Israeli and Saudi officials.
A Gulfstream IV private jet left Tel Aviv on Sunday at 7:30 p.m. local time and flew directly to the seaside resort town of Neom, according to FlightRadar.
Netanyahu headed back to Israel after two hours on the ground, arriving in Tel Aviv half past midnight.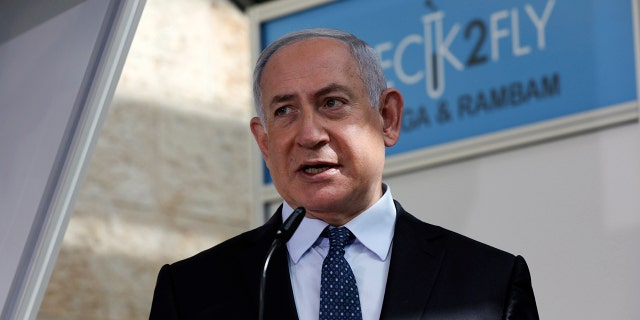 POMPEO CALLS FOR NEW LABELING OF PRODUCTS FROM WEST BANK, DIRECTS ACTION TO COMBAT BOYCOTTS OF ISRAEL
Israeli chief spy and the head of Mossad, Yossi Cohen, joined for the meeting, which was also attended by U.S. Secretary of State Mike Pompeo.
Israeli press reported that Netanyahu did not reveal his trip to Alternate Prime Minister Benny Gantz or the foreign minister, Gaby Ashkenazi.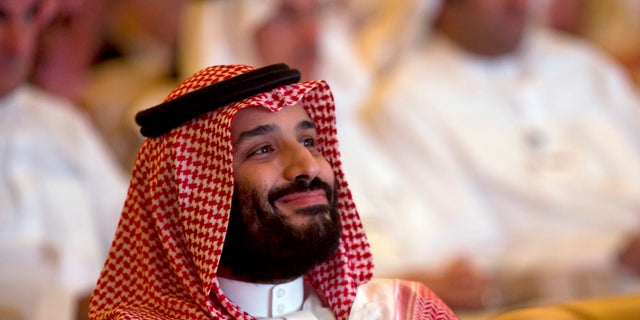 This is not the first time the two officials learned of meetings from the media – the last time was the announcement of the Normalization of diplomatic ties with the United Arab Emirates.
The prime minister's office declined to confirm the meeting took place, however, one of Netanyahu's media advisers, Topaz Luk, tweeted after the news of the visit broke, "While Benny Gantz is dealing with politics the Prime Minister is making peace."
SAUDI UN AMBASSADOR: NOBODY 'NAIVE ENOUGH' TO REJOIN IRAN NUCLEAR DEAL – INCLUDING BIDEN ADMINISTRATION
Pompeo traveled to Saudi Arabia on Sunday to meet with the crown prince. He traveled with an American press pool on his trip throughout the Mideast but left them at the Neom airport when he went into this meeting. The pair reportedly discussed efforts to counter threats from Iran.
Israel has already normalized ties with Bahrain, the United Arab Emirates and Sudan, however Saudi Arabia so far has remained out of reach.
At the opening of the virtual meeting of the G20 annual summit on Saturday, Saudi Foreign Minister Prince Faisal Bin Farhan said that while Saudi Arabia supports the normalization of relations with Israel, a permanent peace agreement with the Palestinians should be reached amid changes in the region.
King Salman long has supported the Palestinians in their effort to secure an independent state. However, analysts and insiders suggest his 35-year-old son, Crown Prince Mohammed bin Salman, likely is more open to the idea of normalizing relations without major progress in the moribund peace process.
The kingdom approved the use of Saudi airspace for Israeli flights to the UAE, a decision announced the day after Jared Kushner, President Trump's son-in-law and senior adviser, met with Prince Mohammed in Riyadh. Bahrain normalizing ties also suggest at least a Saudi acquiescence to the idea, as the island kingdom relies on Riyadh.


Read More News: Israel PM Netanyahu secretly met with Saudi crown prince: reports