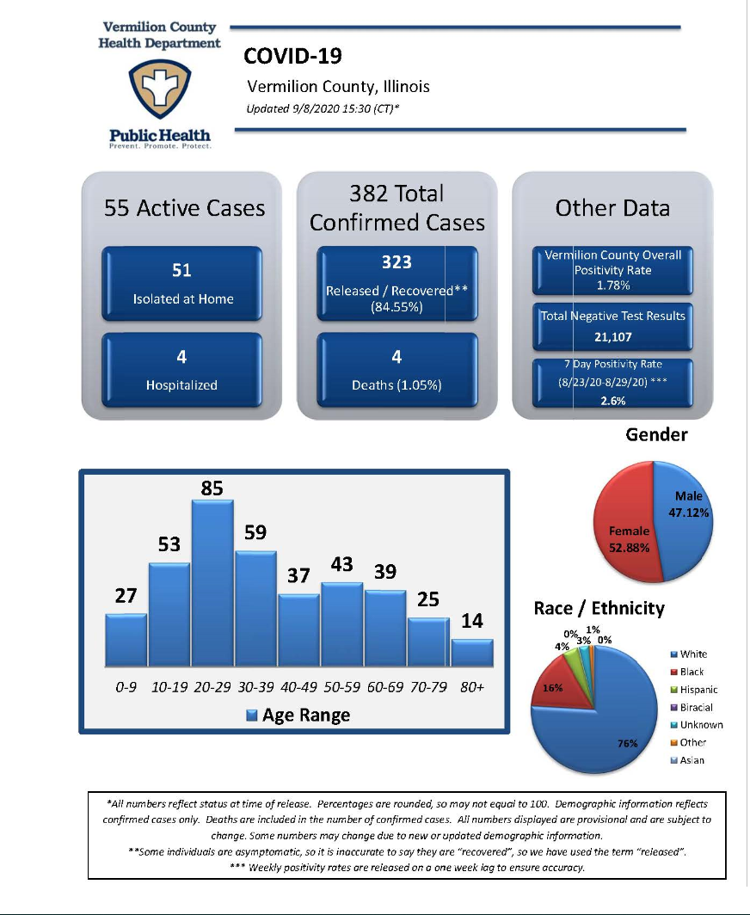 The number of confirmed COVID-19 cases in Vermilion County grew by 11 Tuesday, to 382.
Two of the new cases involve members of the same household, county health Administrator Doug Toole said.
The breakdown by age of the 11:
One teenager
Three in 20s
One in 30s
One in 50s
Two in 60s
Two in 70s
One in 80s
The county's positivity rates stand at 1.78 percent (single-day) and 2.6 percent (seven-day).
---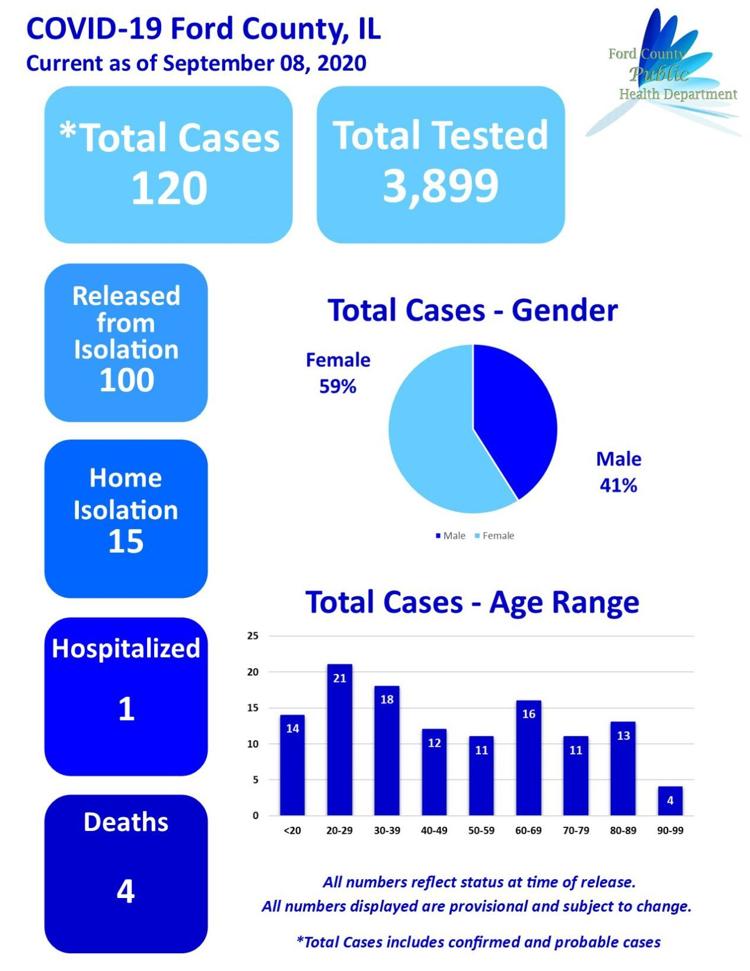 For the second time in a week, Ford County has lost a resident to the coronavirus.
On Tuesday afternoon, a Ford health official told The News-Gazette's Deb Pressey that the county's fourth fatality was a man in his 80s who was linked to the COVID-19 outbreak at Accolade Healthcare of Paxton on Pells.
Also on Tuesday, the county health department reported four newly confirmed COVID-19 cases in Ford.
That raises Ford's case total to 120. Of those, 100 have been released from isolation, 15 are isolating at home and one is hospitalized.
---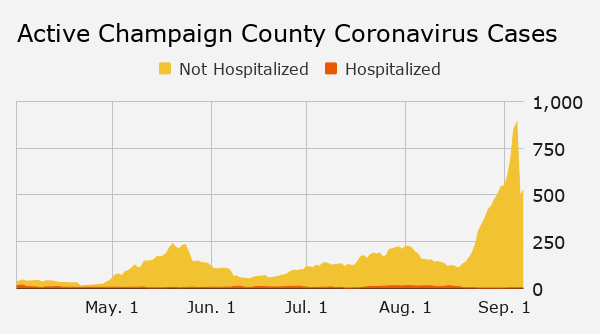 Of 14,456 new tests, 33 came back positive in Champaign County on Tuesday, a rate of 0.2 percent.
The number of hospitalized residents remained three for the fourth straight day in Champaign County, where the seven-day positivity rate stands at 0.6 percent.
Active cases increased by 32 (to 524) while recovered cases were up one (to 2,362).
Over the course of the pandemic, 314,248 tests have now produced 2,906 cases.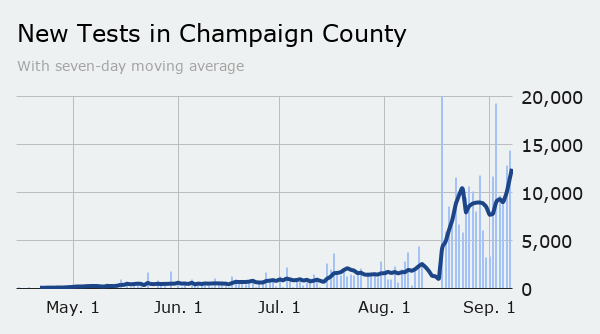 Here's an updated rundown of county ZIP codes with active cases followed by their total number of cases, according to C-U Public Health District data:
61820/Champaign: 390 active (up 27 from Monday), 1,110 total (up 28)
61801/Urbana: 46 active (up three from Monday), 243 total (up three)
61821/Champaign: 16 active (unchanged from…


Read More News: Tuesday's coronavirus updates: Ford's second death in a week linked to long-term care